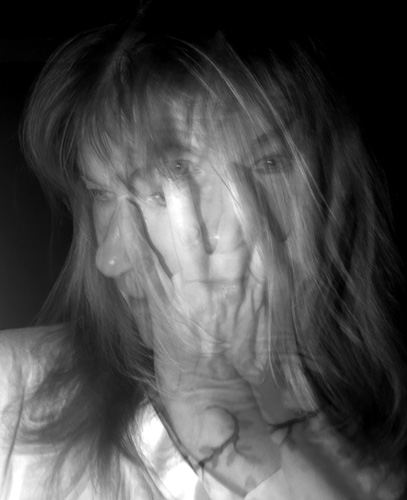 Gwen Arkin is a artist in Maui who finds interest in the processes perfected in the earliest days of photography
- the art of handcrafted prints that uniquely belong to the tradition of light sensitive creative processes. Known as "alternative processes", Gwen uses copperplate photogravure, silver gelatin, chromo-sabbatier and lumen to search for unexpected beauty, combining the photographic image with the alchemy of the medium to create haunting, mysterious and detailed imagery in an entirely surprising and unexpected way.
Her work can be found in private and public collections internationally, including the Hawaii State Foundation on Culture and the Arts. Her copperplate photogravure, "The Garden House" is featured on the cover of the book, "Garden Time" – the newest collection of poetry by W.S. Merwin, published by Copper Canyon Press.
Her work can be viewed at Hui No'eau Arts Center and Viewpoints Gallery in Makawao, Maui, Hawaii, and fooLPRoof Contemporary Art in RINO Art District - Denver, CO
Gwen received her BFA from the University of Illinois, Chicago and MFA from the University of Colorado, Boulder, and currently teaches photography and design at the University of Hawaii, Maui College.
Exhibitions
Artists of Hawai'i NOW
September 16, 2021 - January 22, 2022
Honolulu Museum of Art, Honolulu, Oahu, HI
Mālama Wao Akua 2021
September 10 - November 5, 2021
Hui No'eau Visual Arts Center, Makawao, Maui, HI
Light Sensitive 2021
October 9 - November 20, 2021
Art Intersection, Gilbert, AZ
Resume available here